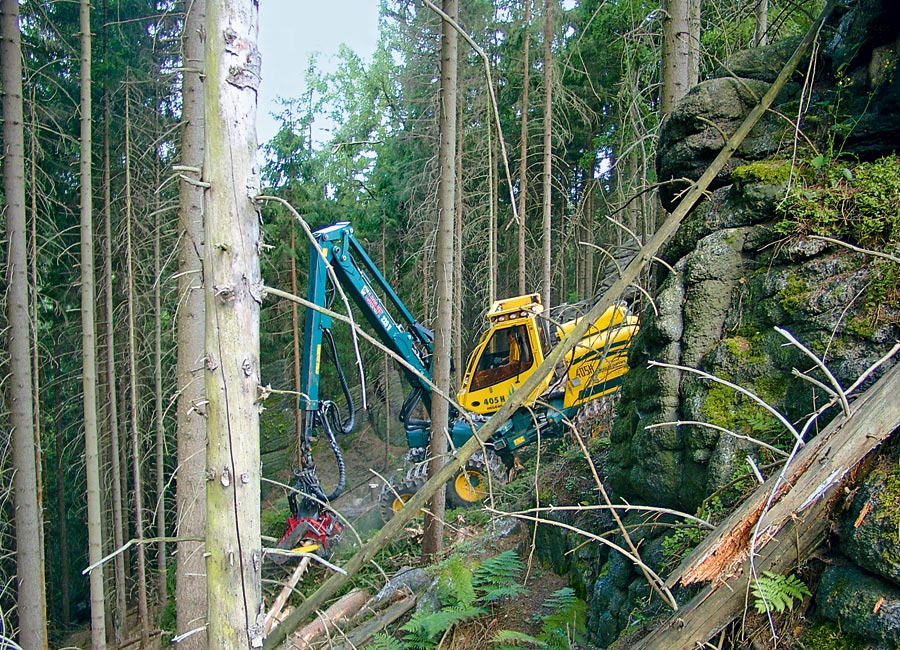 HSM 405H2 8WD – steep slope version
What makes an 8-wheeled HSM 405H2 a "steep slope version"? Tried and tested standard HSM 405H2 machine with:
1020Nm power at 1500rpm
195 kNm pulling force
Balanced bogie axles
Wheelbase extended by +30 cm
Tilting rear winch HSW 15 Force Synchro Drive
Tilting comfort cab for steep slope operations
Crane tilt + / - 30°
And this is just a small example of the engineering concept behind this machine. You will not find a machine that combines more offroad capability and top performance at the same time. The HSM 405H2 8WD steep slope version – the best choice for mechanised timber harvesting in difficult terrain and on steep gradients.
Technical details
Technical information and details can be obtained from our data sheets.