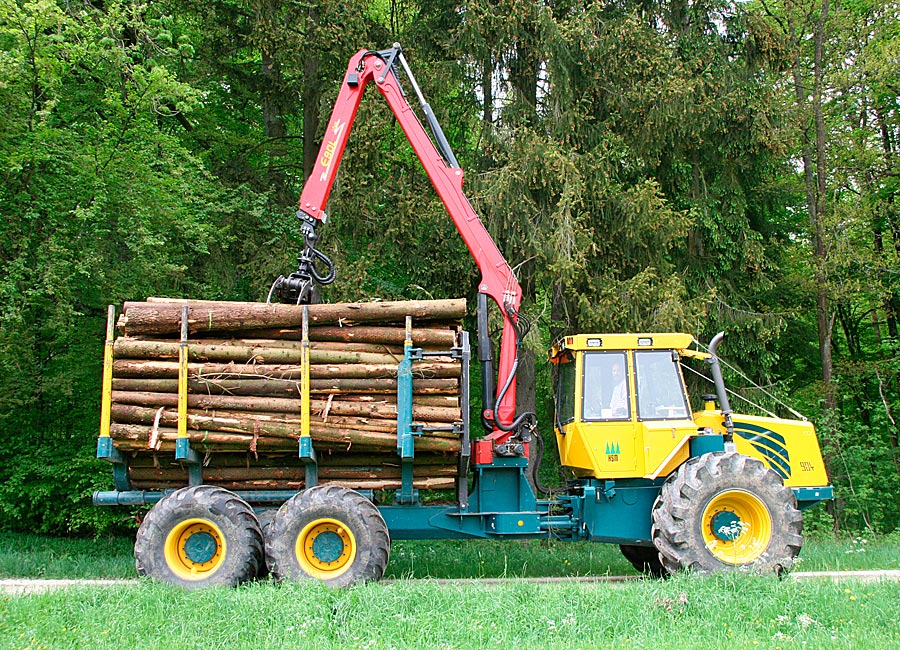 HSM 904F
The 904F forwarder is based on the standard HSM 904 model. It combines the advantages of the HSM 904 hauling concept with those of the 208F crane forwarder.
Available exclusively as a 6-wheeler, it facilitates a diverse range of deployment options thanks to the 904 drive concept. With either the hydrostatic drive, load shift torque converter or the new S-Matic drive system, it is clearly superior to other drive concepts in terms of long forwarding distances or long road trips. The success of our customers also relies on a forwarding quality that assures subsequent orders. Providing support for this success still remains HSM's main objective.
Technical details
Technical information and details can be obtained from our data sheets.