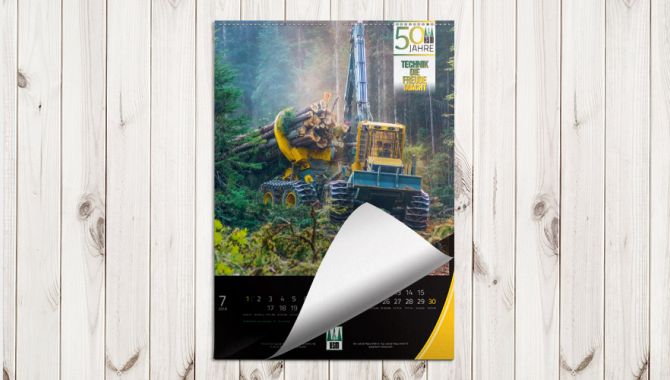 Enter the HSM Calendar Photo Competition now!
Every year, we publish a company calendar. For our 2020 HSM Calendar we are looking for a high definition photo of our current forestry machine models in operation. The winning photo will be published in the 2020 HSM Calendar and the winner will also receive an HSM Fan Packet. Look up our Facebook page to find out the participation conditions.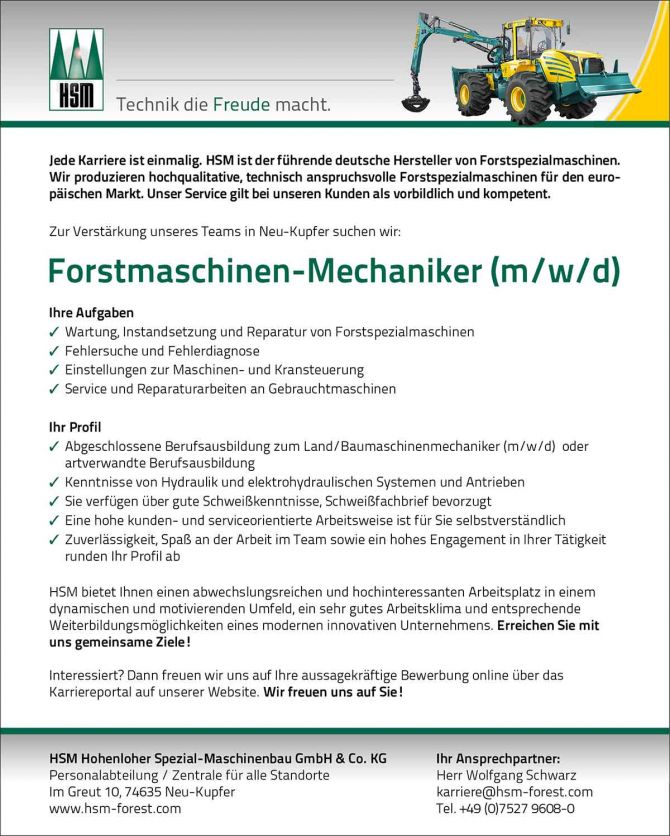 Forge the future with us ...
Find out more about the attractive career opportunities at HSM - e.g. as a forestry machine mechanic (m/f/d).
Welcome to the team.
HSM is expanding its sales and service organization with a new location in the Ukraine

In future, HSM Forest Machinery LLC located in Ternopol will act as a sales and service partner in the Ukraine. A declaration of intent reached at the Interforst 2018 stand was recently confirmed by a Cooperation Agreement.
Andrej Schuba, managing partner of the Ukranian company is already a long-standing HSM partner on this market. 'A wide range of HSM models gives us the capability to provide clients with specifications that exactly match their requirements,' says Andrej.
It is agreed that the functionality of HSM vehicles which have already been proven in the Ukrainian Carpathians, coupled with excellent service and customer proximity which is typical of the brand should also benefit other regions in the Ukraine.
In the picture from left to right: Our partner HSM Forest Machinery LLC Igor Mayor, Sergij Pidgoreckij, HSM Managing Director Fürst Felix zu Hohenlohe and Managing Partner Andrej Schuba.
HSM Schweiz AG "open house"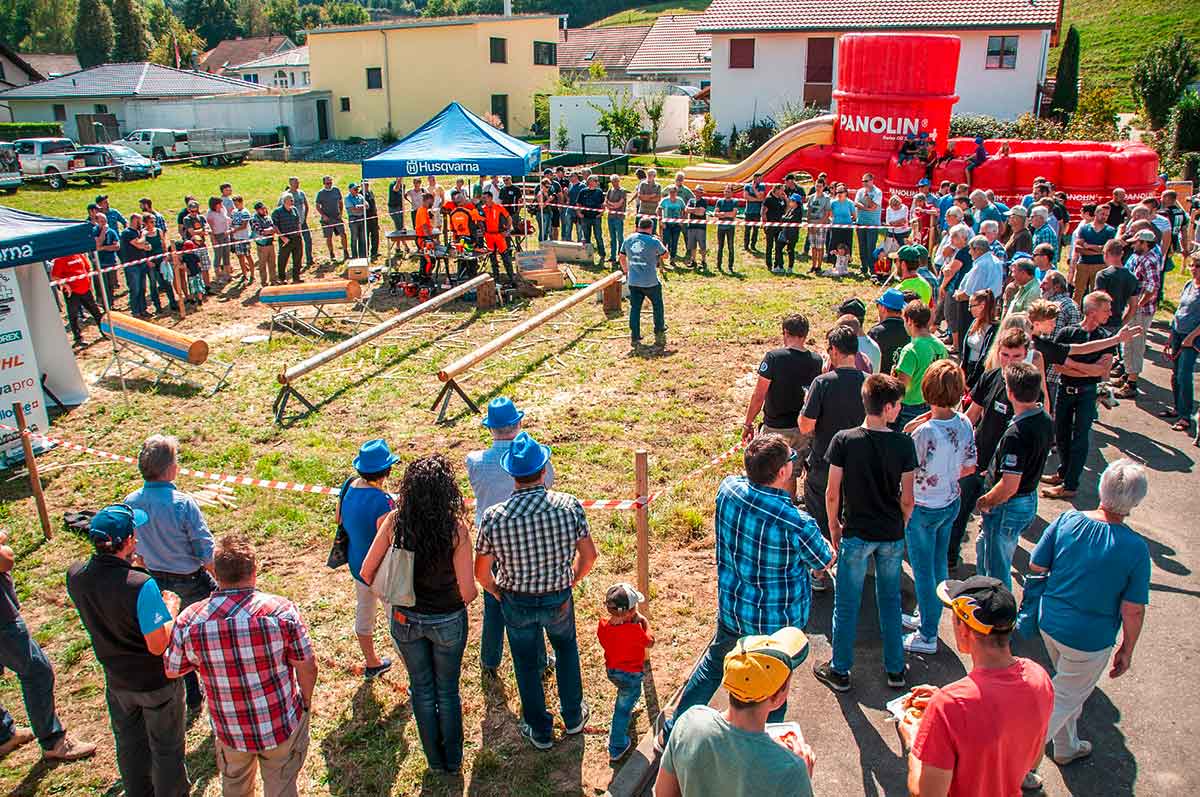 On Saturday September 8, 2018, HSM Schweiz AG held an "open house" at their location in Holziken, Switzerland.
Enjoying wonderful weather and first-class hospitality, around 350 guests had the chance to get an excellent overview of the extensive HSM machine range as well as learn about the high capacity of the advanced Service department and spare parts warehouse.
After a varied round of demonstrations, many fascinating conversations then took place with the visitors.
We would like to thank HSM Schweiz AG for their excellent and informative machine presentation of our HSM products
HSM Präsentation auf der 13. INTERFORST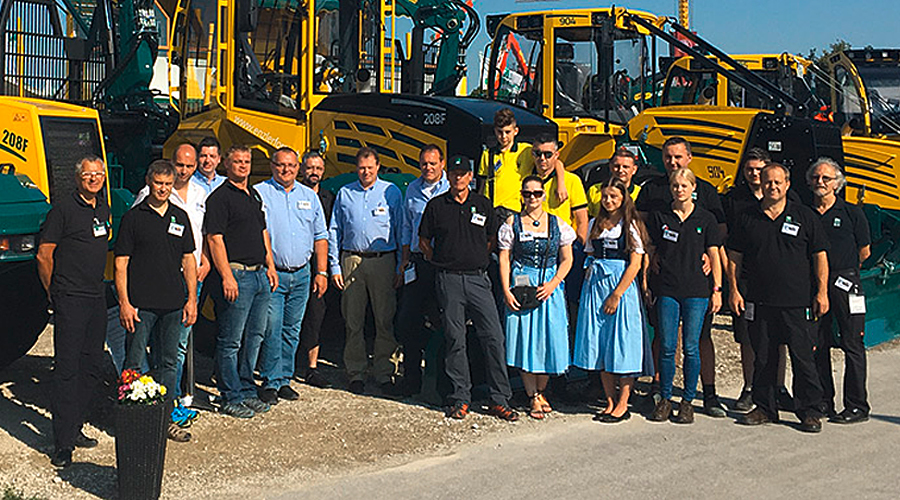 Thank you very much!
The HSM team would like to thank you sincerely for your visit to the HSM stand at the Interforst 2018 trade fair and for your enormous interest in our products. Visitors to the world's largest event for forestry technology obtained information on the high-performance and general purpose forestry machines from HSM. They showed great interest in our products during the many interesting conversations which we conducted with numerous visitors on our stand.
HSM nominated for Grill-Pool Challenge 2018
Thank you for the nomination!
In turn, we nominate Forstbetrieb Frank Keller, HSM Schweiz AG, Forsttechnik Sebastian Gratz.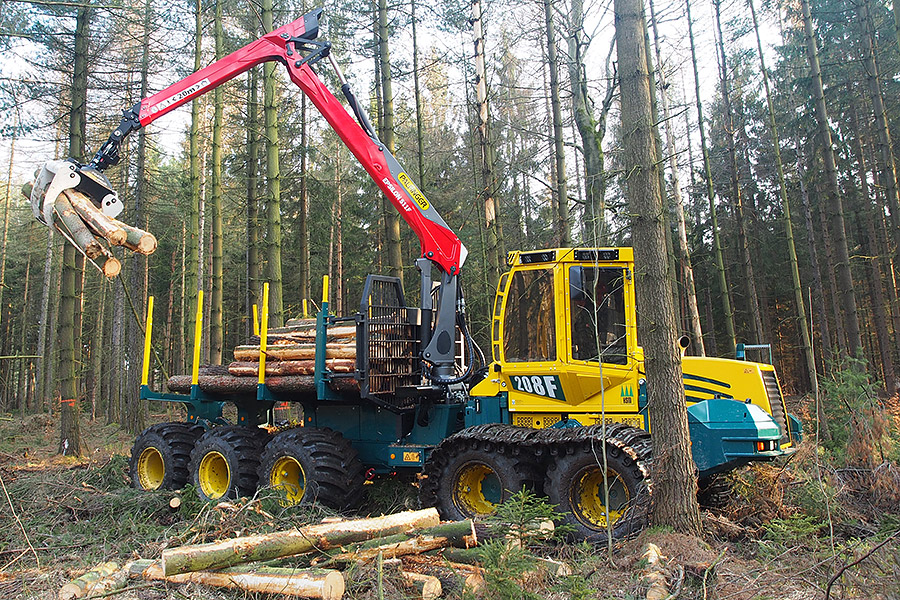 HSM sets the highest standards in efficiency and environmental protection with the European Innovation Action "FORWARDER2020".
The Forwarder HSM 208F supplies impressive results. One of the machine's highlights is the rear triple bogie axle which can be equipped with huge wide tyres and extremely wide tracks. The forwarder crane from Epsilon S11F has a range of 10 m and is additionally fitted with a new hybrid hydraulic system.
Find out more ...
Link to the official website of the European Innovation Action "FORWARDER2020": www.forwarder2020-project.eu
Click here to get further information: www.linkedin.com/in/forwarder-eu-project-526551157 and twitter.com/forwarder2020?lang=de
HSM 208F MIT EPSILON S11F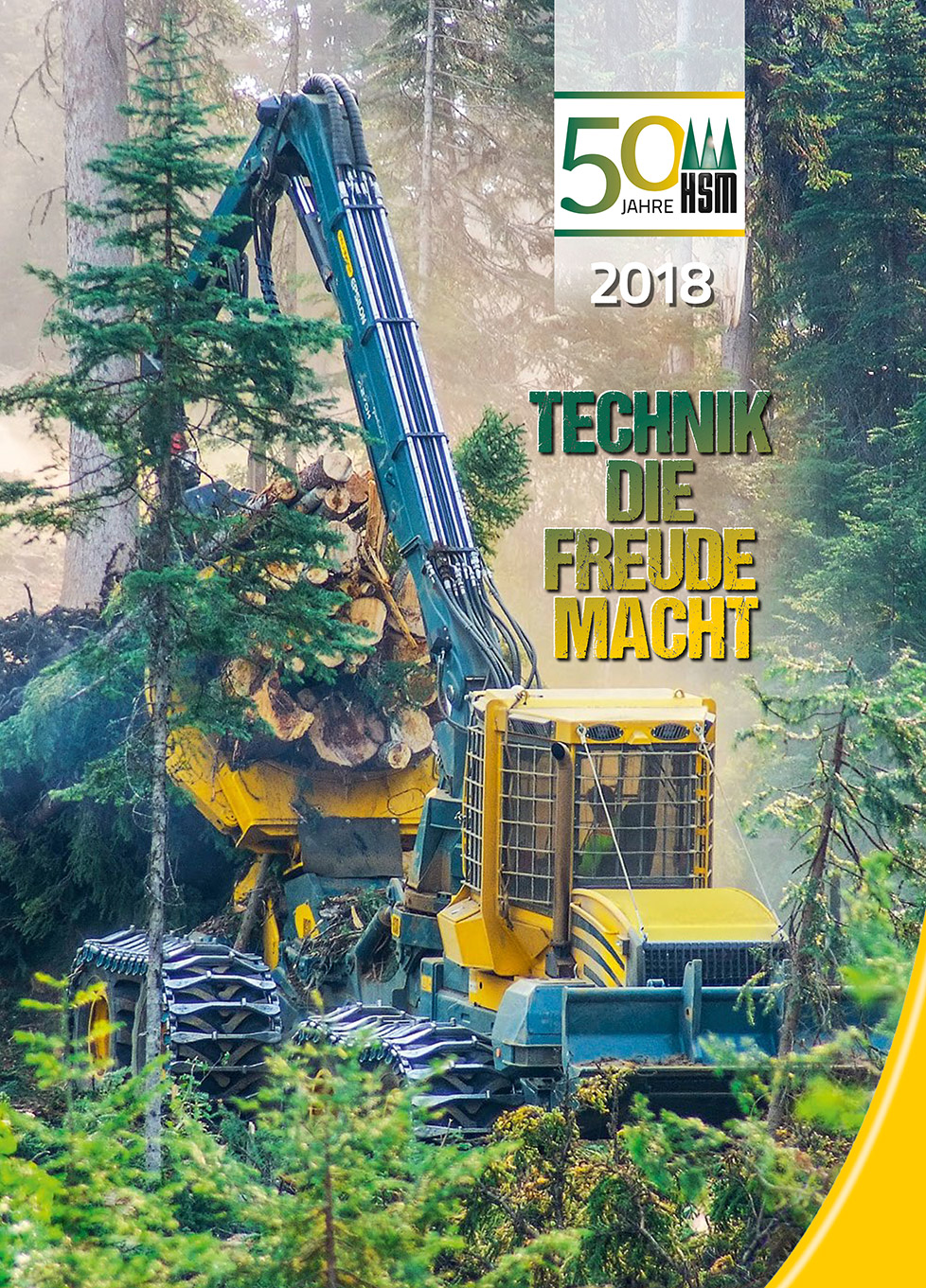 Anniversary Calendar 50 years HSM
Let HSM accompany you through the new year!
Forestry professionals can enjoy wonderful themes from HSM forestry technology month by month, throughout the year. HSM dealers were again responsible as every year for distributing the calendar throughout the German-speaking region and abroad.